I think this photo is absolutely extraordinary! Almost like a... hmm.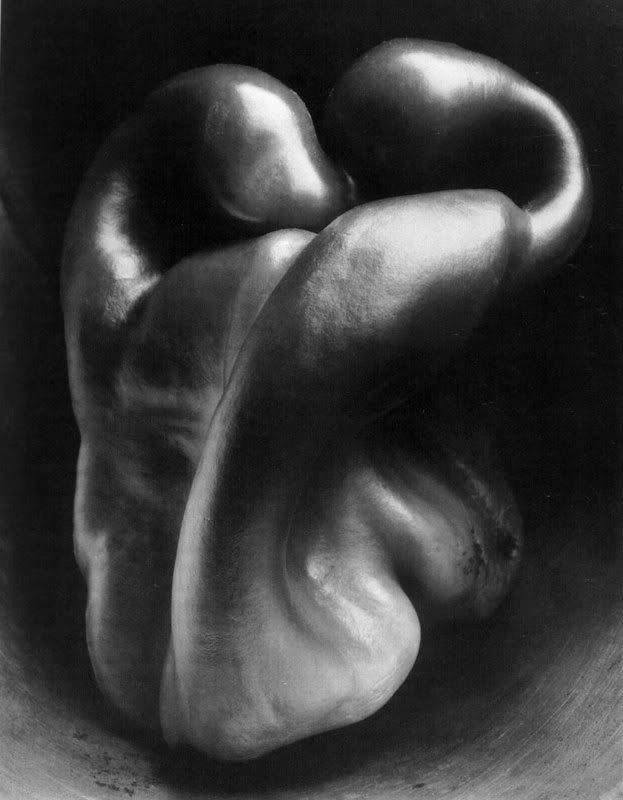 This photo is by the great American photographer Edward Henry Weston. It is titled
Pepper 30
. Most of Weston's work was done using an 8 by 10 inch view camera. Even though he was a celebrated photographer he survived selling his photos for a humble price of $7-10. Now, they have gone up over 1,000,000% in value. (Naturally... such is the life of an artist :-/)
-Carletto
PS. (My concentration this week has been on photography, particularly great American photographers... as such, I may be creating a few tribute sites to those I love the best... to showcase their work and life. Will keep you informed.)
---
Quotations:
"Photography to the amateur is recreation, to the professional it is work, and hard work too, no matter how pleasurable it may be."
"The camera should be used for a recording of life, for rendering the very substance and quintessence of the thing itself, whether it be polished steel or palpitating flesh."
"I cannot believe I learned anything of value in school unless it be the will to rebel."
--
Edward Henry Weston (1886-1958)